• Commercial artist releases.
• Production music for tv, film and media use.
• Soundtracks and scores for tv, film and video games.
• Commissioned music for advertising.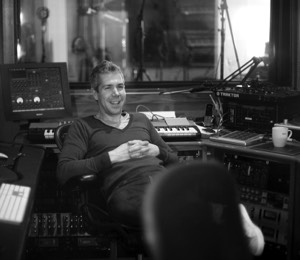 Jay Glover
Set up Vinylizor in 2002. An ex-professional classical musician, he hung up his trombone to become a composer, producer, mixer and re-mixer.
Credits include Groove Armada, The Brand New Heavies, Grandmaster Flash, Right Said Fred, Crissie Hynde and Tony Christie.
Also DJ's with Adil Magik as
A Cowboy & Indian
.
Dominic Glover

One of Londons top session trumpet players, he's worked with artists such as Primal Scream, Noel Gallagher's High Flying Birds, The Brand New Heavies, Beverley Knight, Orbital, Future Sound Of London, James Morrison, The Mavericks, Incognito, Us3, Amy Whinehouse, Katie Melhua…. yeah whatever!
He's also a DJ - check out his show on Soho Radio. He's got more funk tracks on his iPhone than everyone you know put together!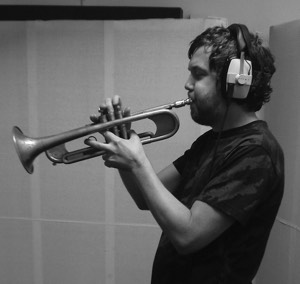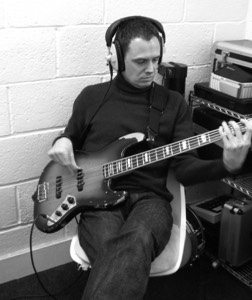 Gary Crockett

A bass player and guitarist, he was a member of seminal hammond funk band The James Taylor Quartet on Acid jazz, and has also worked with Lisa Stansfield and Tom Jones.
His other projects include The Sound Stylistics, The Super-Phonics and The Perceptions.
An oracle on soul & funk music, and just life in general. You wouldn't want to go against this guy at the pub quiz!
Gordon Davis

A big riding writer, producer, and bass player. He's worked with Right Said Fred, George Clinton, Roger Sanchez, The Waterboys, Del Amitri, Dave Stewart, Jon Bon Jovi, Jarvis Cocker, Paul Young and others.
He's done remixes for Moby, The Hours and Faithless, and composed and produced for artists In Japan and Europe.
Dude knows his J / K Pop.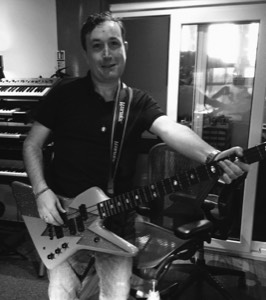 Working from a 1200 sq ft day lit recording studio set in a secluded mews in SW London, we're fully equipped with the latest computer technology, as well as having a large selection of classic outboard processors, microphones, keyboards and synths, drums, guitars and amps. We're fully synced up for music to picture work, and our live room is large enough to record a band in, not just a voice over artist!